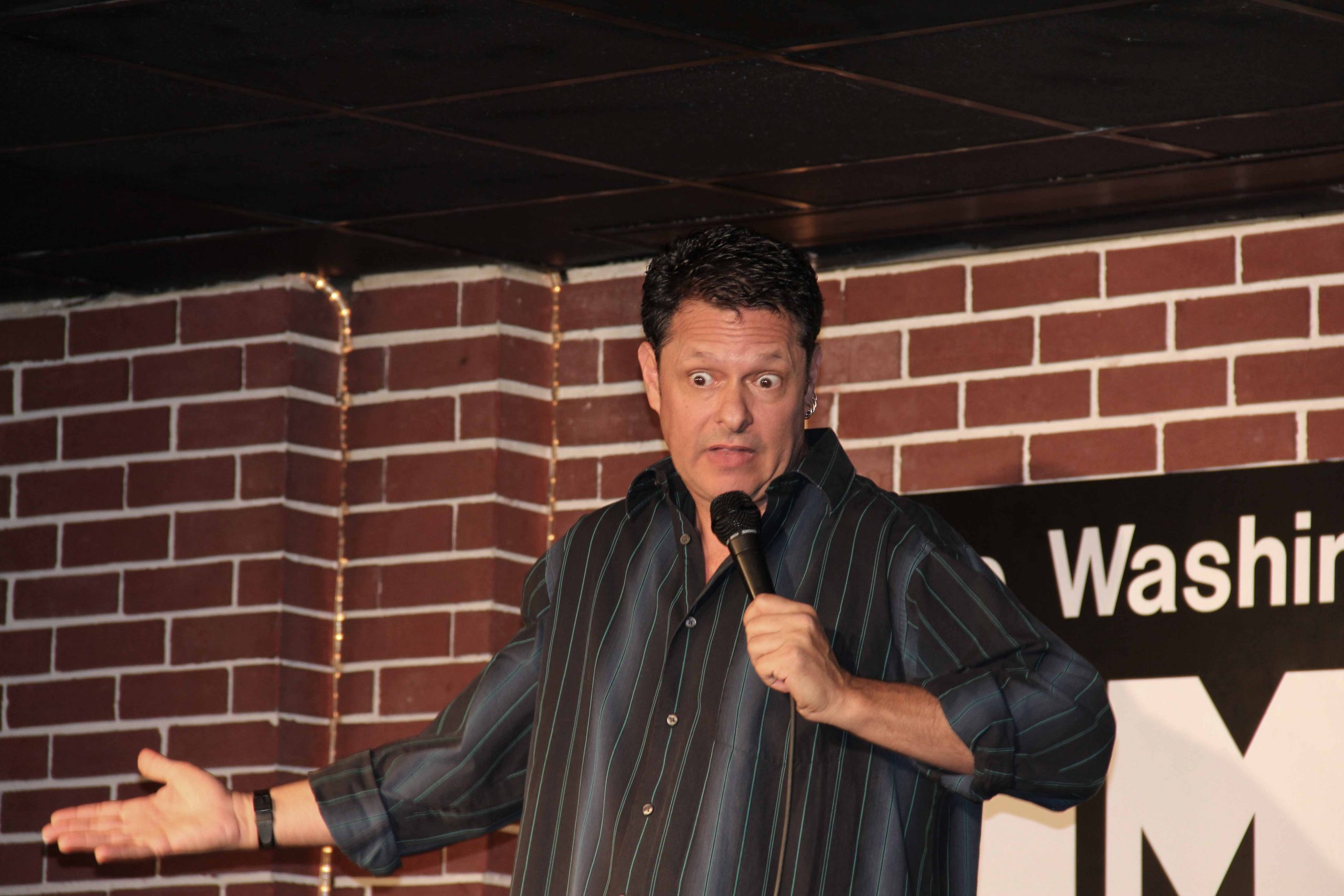 Lightbox link for post with description Coming up : 1 show only Friday 10/7/22 at 7:00 ...
Coming up : 1 show only
Friday 10/7/22
at 7:00 pm

Tickets are on sale now for comedian/hypnotist Flip Orley's show at Cité des Arts, 109 Vine Street in downtown Lafayette. Flip's return to Cité des Arts will be on Friday, October 7. The doors open at 6:00 p.m., and the show ...starts at 7:00 p.m. Tickets are $20, and tickets are available for purchase at www.citedesarts.org.

Orley's show is a concert in hypnotism, bringing to the stage stand-up, improvisation, and sketch comedy in its true form. The laughter is deafening, and the crowd watches in amazement as their friends and family display some of the funniest bits comedy will ever know. The unbelievable becomes believable before your very eyes.

A brilliant comedian, Flip has blended his love of laughter with an extraordinary gift for hypnotism, making him one of the most sought-after entertainers on the corporate stage, and setting attendance records on the comedy circuit across the country. Maury Povich has turned over his show to Flip twice, as has Ricki Lake. His three traffic-stopping appearances on NBC's "Today" met with rave reviews.

Orley is adamant about not embarrassing his volunteers. He prefers the audience to laugh with them, not at them. This is the purest form of improvisational entertainment you will ever see, as the show rewrites itself every night. Each subject is treated with respect and dignity.

@citedesarts #citedesarts #louisiana #southlouisiana #acadiana #lafayette #lafayettela #downtownlafayette #downtownlafayettela #ull #ullafayette #cajun #cajuns #ragincajun #ragincajuns #comedy #hypnosis #hypnotism #smalltheater #standupcomic #comic #standupcomedian #comedian #comedians

Lightbox link for post with description I'm very excited to be performing 1 show Friday...
I'm very excited to be performing 1 show Friday night and 1 show Saturday night at the Plano Comedy Festival
October 14 / 15
Hello FB
Shows coming up - up on my website:
https://www.fliporley.com/tour-schedule/
Tour Schedule | Flip Orley
Tour Schedule Loading view. Events Search and Views Navigation Search Enter Keyword. Search for Events by Keyword. Event Views Navigation List List...
www.fliporley.com

Lightbox link for post with description While in Reno at the Cordillera Film Festival, I...
While in Reno at the Cordillera Film Festival, I was able to visit a really cool car museum and pleased to see the 1960's Adam West Bat Mobile
The Douche of the Day Award goes to HONDA!
It appears a Honda plant in Ohio has determined they were too generous with their employees when handing out bonuses. To rectify the situation, they want employees to give back some of the bonus money. Honda is being very flexible with their options ( ...< sarcasm)
1. Employees can have money deducted from the paychecks and pay it back over time
or
2. They can write the company a check.

I'm sure this is going over well with the employees and most likey helping to improve relations between company and workers.
( I wonder if cars (car parts) coming out of this plant will start seeing mechanical issues in the future 🤔)

(btw - there are situations where people have to pay money back when an error has been uncovered; such as overpayment by banks and the IRS. I'm not sure paying back a bonus will be well received)

I've all but stopped posting Douche of the Days, but I saw this and chuckled at the thought of the upcoming public / employee relations clean up that is right around the corner.
LOL

https://fortune.com/2022/09/19/honda-to-employees-miscounted-bonus-please-give-some-back/
Honda to employees: Oops, we miscounted your bonus, please give some of it back
They got nine days to return part of their bonuses.
fortune.com

Lightbox link for post with description I want to be easy to contact and always like...
I want to be easy to contact and always like keeping in touch. If possible, please don't use FB Messenger
THANK YOU
Texas Friends
especially HOUSTON friends
is Brookeland, Tx close enough to see a show?
I'm not sure exactly where this town is located
but I'm scheduled to do a show on Fri 10/28/22
UPDATE - SO AN 18 WHEELER - WIDE LOAD
was a few miles im front of me. There was an area where the interstate bottlenecked from 2 lanes down to 1 due to construct, complete with cement barricades. The wide load attempted to squeeze through. The driver got stuck. It took hours to unstuck him
...
Finally getting into Dallas now

I am so sorry !!!!!!

HAPPY HOUR TONIGHT CANCELLED !!!
BAD TRAFFIC AND CONSTRUCTION

I'm going to have to cancel !

I'm at a dead stop on
I-20
Ive been stopped for 45 min

GPS now has me in town at 8:30 pm !!!

I'M SORRY